Details
Bundaberg `2010 GG Blend` Rum (1 x 700mL), QLD.Signed by Graham Golchert.:Alc: 40% Vol The Bundaberg Rum 2010 Blend has been created to commemorate the great year that was 2010 Full time employees received this bottle in late 2010, Signed by Graham Golchert approx 242 bottles were produced. It is a special blend of rums, one of which was a rare small barrel of 35 year old rum. This balanced, smokey rum with a subtle lingering finish has been crafted by one of our longest serving members Graham Golchert. The blend was made to celebrate Graham Golchert and his 35 years of service to the Bundaberg Distilling Company. A party was held and the blend was shared around for everyone to try.The blend marks a tribute to the ingenious spirit of Graham and uses the oldest rum ever in a Bundaberg Rum Release.
BUNDABERG RUM GG BLEND 2010
Product Tags
Use spaces to separate tags. Use single quotes (') for phrases.
About Us
Est in 2006, Wine Haven offers a variety of fine wines, everyday drinking wines, aged wines, hard to get sprits and many other liquor products.Our staff have over a combined 40 years of experience in the Liquor Industry, so we know a thing or two about Liquor.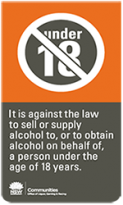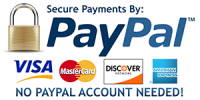 Safe Payment
Pay with Paypal
No Paypal Account Needed.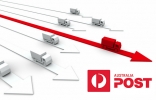 Australia Wide Delivery
We Provide Fast Delivery.Same day Dispatch
Copyright © 2017 Winehaven "where all the fine wine goes". All Rights Reserved. Winehaven supports the responsible service of alcohol. Liquor Act 2007: It is against the law to sell or supply alcohol to, or to obtain alcohol on behalf of, a person under the age of 18 years. Liquor Licence Number LIQP700351047 - All rights served.
Copyright 2017 winehaven.com.au