Details
1 X Bundaberg Rum Distillers No 3 700ML (43% ALC/VOL).

125th Anniversary .
Full and sealed mint condition.
Product Tags
Use spaces to separate tags. Use single quotes (') for phrases.
About Us
Est in 2006, Wine Haven offers a variety of fine wines, everyday drinking wines, aged wines, hard to get sprits and many other liquor products.Our staff have over a combined 40 years of experience in the Liquor Industry, so we know a thing or two about Liquor.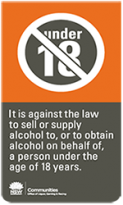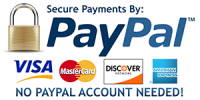 Safe Payment
Pay with Paypal
No Paypal Account Needed.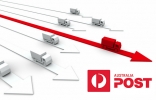 Australia Wide Delivery
We Provide Fast Delivery.Same day Dispatch
Copyright © 2017 Winehaven "where all the fine wine goes". All Rights Reserved. Winehaven supports the responsible service of alcohol. Liquor Act 2007: It is against the law to sell or supply alcohol to, or to obtain alcohol on behalf of, a person under the age of 18 years. Liquor Licence Number LIQP700351047 - All rights served.
Copyright 2017 winehaven.com.au