Details
Didier Chopin Brut Champagne Unique sustained Champagne tint from black grapes. Highly developed nose with ripe fruits and a taste of pastries. The Pinot Noirs and Meuniers brings to this champagne a certain smoothness, freshness, a pleasant and simple curve as well as expressive and fond, this champagne is a pure delight.
This champagne took part in the competition of "Concours de vins et Terroirs Authentiques" in Belgium. Ranked 14 out of 400 participants, it was rewarded.
The Chopin Brut Millésime is a fruity, elegant Blanc de Blancs Champagne from artisan growers Didier and Karine Chopin. It displays a fine mousse with ripe pear and brioche aromas. A classic, complex Champagne from the excellent 2008 vintage.
PRODUCT DETAILS::
| | |
| --- | --- |
| Brand Name: Didier Chopin | Rating: N/A |
| Current Vintage: NV* | Closure: Cork |
| Alcohol Volume: 12.0% | Standard Drinks: 7.1 |
| Liquor Style: Pinot Noir blend | Size: 750mL |
| Country: France | Region: Champagne |
Product Tags
Use spaces to separate tags. Use single quotes (') for phrases.
Related Products
Louis Perdrier Brut Excellence is a beautifully elegant dry sparkling from France. Our biggest selling sparkling has a fine bead and elegant bubbles that tickle the tongue. Elegant and effervescent,
Learn More
Mumm has a long and proud history of producing the one of the world's most consistent Non-Vintage Champagnes on the market with elegance, length of flavour and a pristine finish. Mumm's quality year
Learn More
About Us
Est in 2006, Wine Haven offers a variety of fine wines, everyday drinking wines, aged wines, hard to get sprits and many other liquor products.Our staff have over a combined 40 years of experience in the Liquor Industry, so we know a thing or two about Liquor.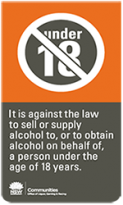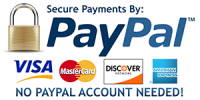 Safe Payment
Pay with Paypal
No Paypal Account Needed.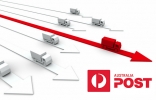 Australia Wide Delivery
We Provide Fast Delivery.Same day Dispatch
Copyright © 2017 Winehaven "where all the fine wine goes". All Rights Reserved. Winehaven supports the responsible service of alcohol. Liquor Act 2007: It is against the law to sell or supply alcohol to, or to obtain alcohol on behalf of, a person under the age of 18 years. Liquor Licence Number LIQP700351047 - All rights served.
Copyright 2017 winehaven.com.au