Details
Allegiance Unity Barossa Valley Shiraz Wines has sourced this premium parcel of shiraz from the premium Australian wine region of Barossa Valley. This wine is an excellent example of the outstanding results possible, when an allegiance between growers and winemakers creates their best expression of the varietal and vintage.
Shoulder to shoulder we stand with pride, love and unity
Erik de Haart survived one of Australia's worst tragedies - the 2002 Bali bombings. The heartbreaking loss of his Coogee Dolphins team mates and the horrendous aftermath of the attack will never leave him. Whilst his courageous and selfless efforts on that terrible night saved many lives, Erik personally retreated from the hero tag that everyone else believed he deserved. After many years of suffering in silence, Erik has displayed even more courage to bring attention to one of our society's most insidious dangers – the mental anguish he suffers through the guilt of those he couldn't save. Erik's powerful story will continue to assist other people in our community to seek assistance with their own problems. Whilst we will never know the ever present emotional pain he endures, we stand shoulder to shoulder with Erik in pride, love and unity.
PRODUCT DETAILS::
| | |
| --- | --- |
| Brand Name: Allegiance Wines | Rating: 98/100 |
| Current Vintage: 2014* | Closure: Screw Cap |
| Alcohol Volume: 14.5% | Standard Drinks: 8.6 |
| Liquor Style: Shiraz | Size: 750ML |
| Country: Australia | Region: Barossa Valley |
Additional Information
| | |
| --- | --- |
| Free Shipping | Free Shipping |
Product Tags
Use spaces to separate tags. Use single quotes (') for phrases.
About Us
Est in 2006, Wine Haven offers a variety of fine wines, everyday drinking wines, aged wines, hard to get sprits and many other liquor products.Our staff have over a combined 40 years of experience in the Liquor Industry, so we know a thing or two about Liquor.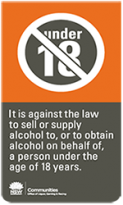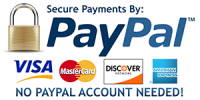 Safe Payment
Pay with Paypal
No Paypal Account Needed.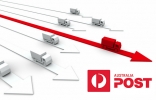 Australia Wide Delivery
We Provide Fast Delivery.Same day Dispatch
Copyright © 2017 Winehaven "where all the fine wine goes". All Rights Reserved. Winehaven supports the responsible service of alcohol. Liquor Act 2007: It is against the law to sell or supply alcohol to, or to obtain alcohol on behalf of, a person under the age of 18 years. Liquor Licence Number LIQP700351047 - All rights served.
Copyright 2017 winehaven.com.au